Due MAY 2019, A TDI clutch kit suitable for the 2.8 TGV HS engine, also perfect for OM606, Lexus 1UZ Conversions and also high power 200/300 TDI engines with a VNT turbo!
Developed by request for Motor Diesel Engineering (UK Specialists in the 2.8 HS International engine remanufacturing) :
The International HS 2.8 engine is a larger capacity version of the 300 Tdi, it still utilises the simplicity of the 300tdi yet with more power and significantly more torque. The HS 2.8 comes as standard with a VNT turbocharger and suitably uprated fuel injection pump, these, in conjunction with the extra capacity the engine produces 135bhp as standard with 277lbf ft of torque at 1400 Rpm.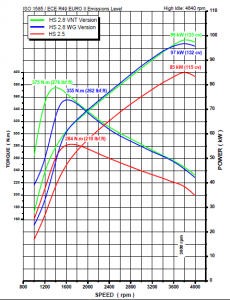 LR 300 Tdi & HS 2.8 comparison:
LR 300Tdi International HS 2.8 TGV
Power: 111 bhp @ 4000 rpm 135 bhp @ 3800 rpm
Torque: 195 lbf ft @ 1800 rpm 277 lbf ft @ 1400 rpm

These engines have remanufactured 300Tdi cylinder blocks rebored to 2.8 with a VNT turbocharger fitted. The engines produce the same power and torque as the standard International HS 2.8 TGV engine, all engines include the following NEW parts, cylinder head, injectors, Injection pump (reconditioned), 2.8 crankshaft, 2.8 connecting rods, 2.8 pistons, timing case, timing cover, gears, timing kit, waterpump bracket, waterpump and all gaskets. The engines are complete with NEW alternator, power steering pump and vacuum pump.